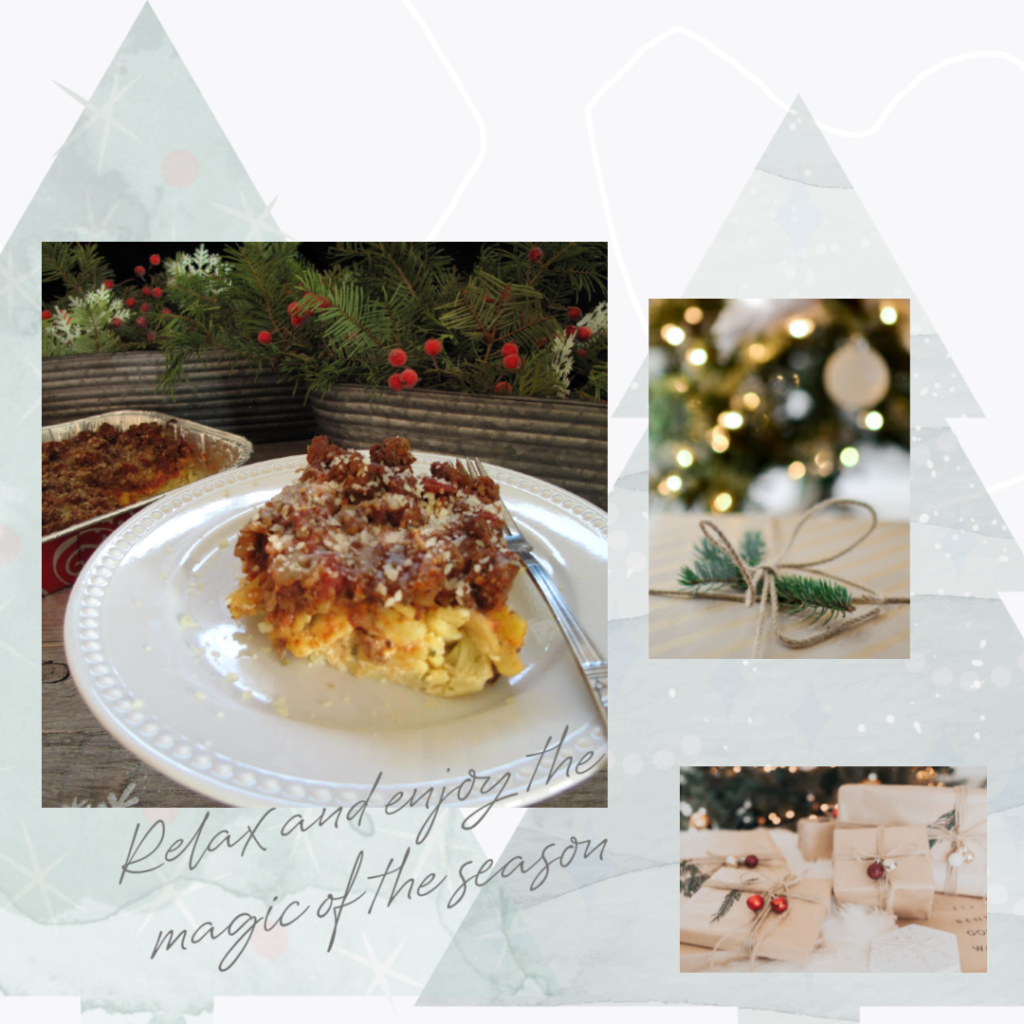 Can you believe there are only two weekends left to get everything finished up before the holidays are upon us? Soon, houses will be filled with scents of the season, maybe a hot toddy or two, and best of all, relatives and friends ready to celebrate and make memories together.
If you are one of those who will be hosting this year, we want to offer you some help in using the last few days left to pre-prepare some of your meals, so when your visitors arrive, you can focus on spending time together rather than working away in the kitchen.
One of our favorite dishes to make up in advance is actually one of the original Country Pasta recipes. The Country Pasta Bake is easy to make, serves a handful of people, and best of all, is delicious. To make ahead of time, you'll just need to prepare the dish per the recipe, let it cool after being in the oven, cover with tin foil, then toss in the freezer. You'll then need to remove from freezer and put in the refrigerator 24 hours before you'll be serving, and about 1.5 hours before eating, you'll want to preheat the oven to 375 degrees, pop it in and bake for approximately 1-1.5 hours (keep in until it is hot and bubbly in the center). Simply serve with a little side salad and garlic bread, and dinner is done!
We also liked many of these recipes, both for breakfast and dinner, that you can find here: TheSpruceEats.com
Wishing you a relaxing, fun and delicious holiday season with family and friends!
Bon Appetit!