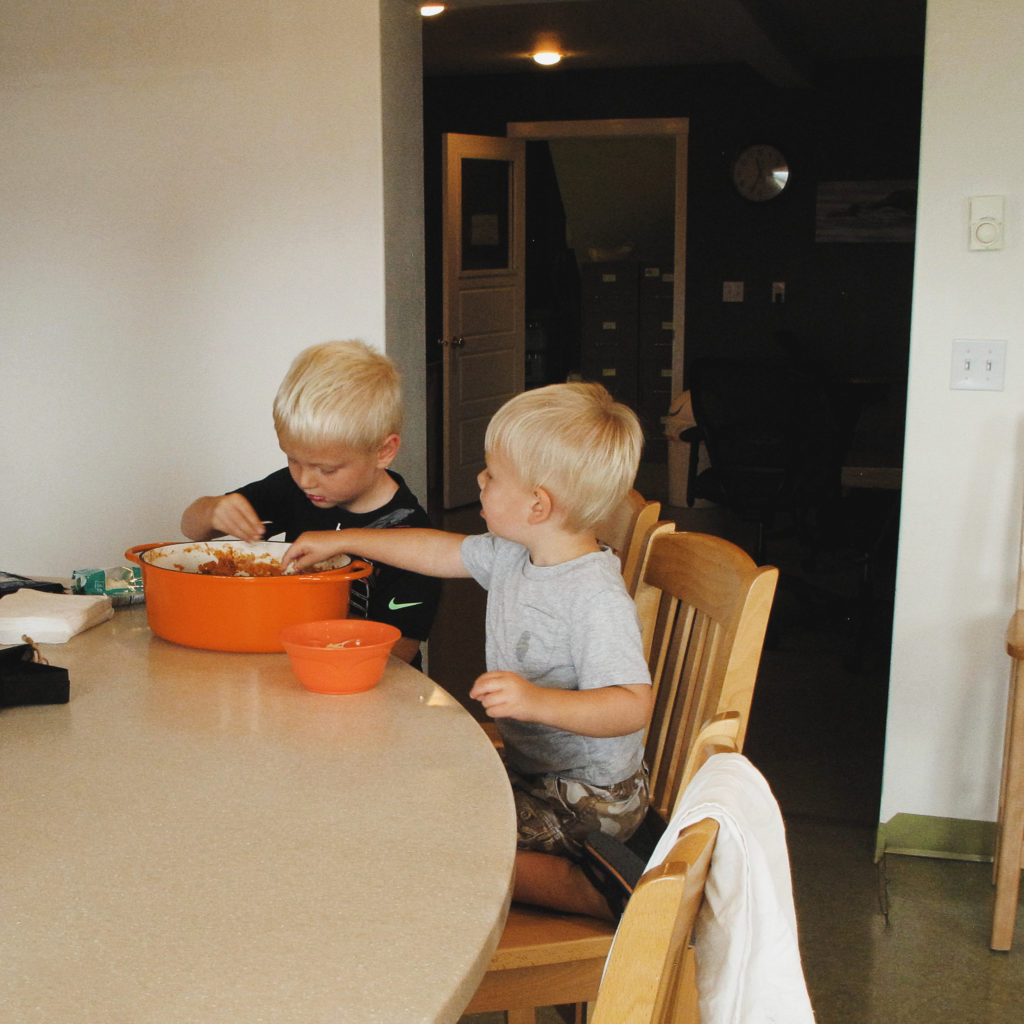 There are a lot of things about working in the food industry that we really enjoy. One of the things we absolutely LOVE, is being able to create and share new recipes with Country Pasta fans across the country.
While this task might seem like a low-level priority, here inside the factory, we take recipe creation very seriously. We have a few people in-house who take on the responsibility of dreaming about and searching for recipe inspiration.  From there, we go to the kitchen. Chopping, sautéing, simmering…and then eventually, tasting. Often times, our whole team gets involved in this step of sampling the creations that have been made. It's a tough job, but hey, someone has to do it.
And when we really want to be sure we've hit a home run, we bring in the ultimate judges. We all know our kids have the most discerning reviews, so when we focus on our back-to-school and quick go-to weeknight recipes, we turn to them for the final thumbs up or down.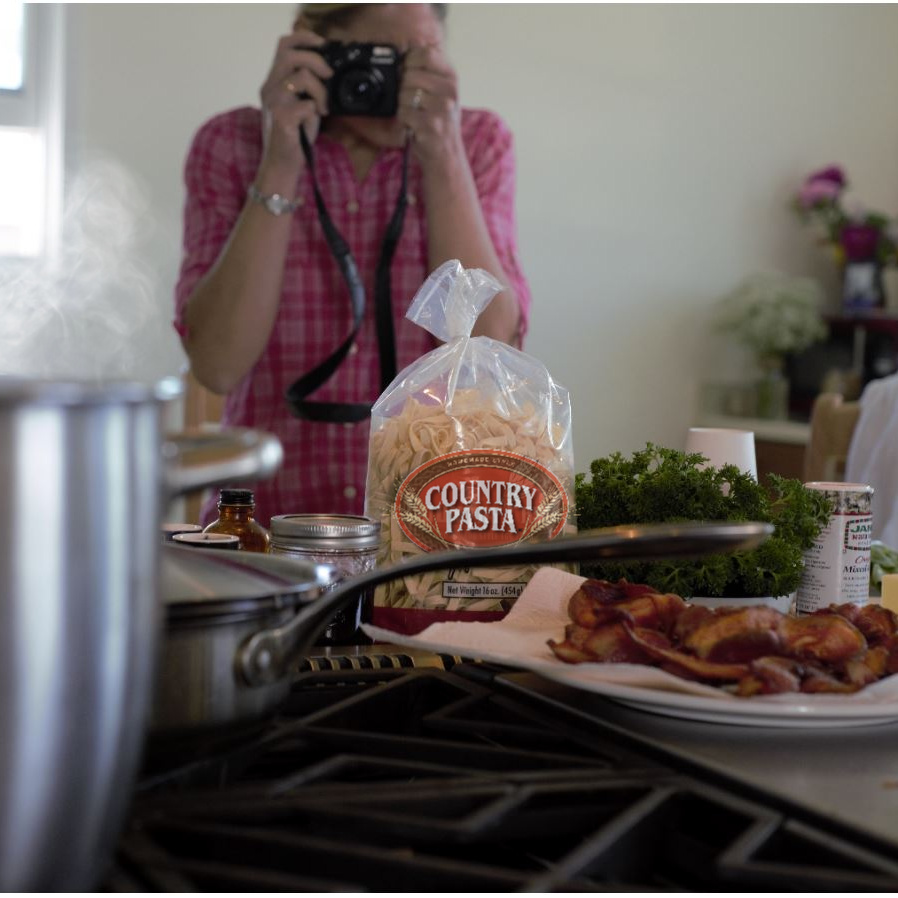 After the recipe has been created, tested, and approved, we then focus on the task of capturing the perfect image of that dish. Yes, our goal is to make your mouth water! You might think taking a snap is an easy task, but there's the lighting, the props, the flops, and then, somewhere within that, the perfect image emerges.
In the last year, we have put a focus on both our pressure cooker recipes, and our one pot recipes. However, we don't want you to forget about the tried and true recipes that have been favorites for years. For example, the one recipe request we've gotten most of any, is for the Tuna Stroganoff Casserole that was one of our founder's original recipes they shared on the first printed bags.
We sure hope you enjoy trying our recipes, or are inspired to create your own. We always enjoy hearing your favorite recipes, too. Feel free to share on our website!
Here's to many more creations shared with family and friends!
Bon Appetit!
Heather